Local Shallotte Restaurants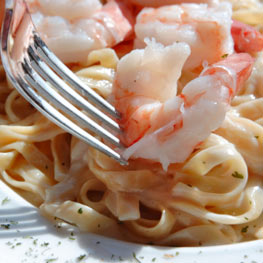 Part of the joy of being on vacation is getting a break from the kitchen! No matter what you are craving Shallotte, NC has a restaurant that can satisfy both your taste buds and your budget.
Be sure to sample some of our fabulous and fresh local seafood while you are here – there are several great seafood restaurants to choose from.
Here are just a few listings for great area restaurants!
Shallotte
| | | | |
| --- | --- | --- | --- |
| Angelo's Pizza | 110 Shallotte Crossing Pkwy | 910-754-2334 | Pizza, Italian, Pasta, Salads, Sandwiches, Bar |
| Burg-Dog Grille | 150 Holden Beach Rd. SW | 910-754-4333 | Hot dogs, Hamburgers, |
| Chili's | 104 Shallotte Crossing Pkwy | 910-755-5033 | Appetizers, Sandwiches, Burgers, Steaks, Salads |
| Duffer's Bar & Grill | 4924 Main Street #1 | 910-754-7229 | Sandwiches, Burgers, Pasta, Seafood, Bar |
| Hwy 55 Burgers & Shakes | 4501 Main Street | 910-754-7571 | Burgers, Sandwiches, Hot Dogs, Milkshakes |
| Inlet View Bar & Grill | 1800 Village Point Rd. | 910-754-8439 | Seafood, Sandwiches, Burgers, Appetizers, Bar |
| Jerome's Steak & Seafood | 4909 Main Street. | 910-754-8680 | Steaks, Seafood, Salad Bar |
| Jersey Girls Deli | 5285 Main St. | 910-754-4455 | Deli, Sandwiches, Soup, Salads |
| Jumpin' Java | 4635 Main Street. | 910-754-5282 | Coffee shop |
| Old Shally Diner | 5300 Main St. | 910-754-5599 | Diner, Breakfast, and Lunch |
| Osaka Japanese Steak House | 110 Shallotte Crossing Pkwy | 910-755-6188 | Japanese, Hibachi, Sushi, Take Out |
| Pelicans Snoballs | 5460 Main St. | 910-754-3767 | Snow cones |
| Purple Onion Cafe | 4647 Main Street Suite 1 | 910-842-6420 | Breakfast, Bakery, Sandwiches, Salads, Burgers |
| San Felipe Mexican Restaurant | 110 Shallotte Crossing Pkwy |  910-755-7278 | Mexican, Appetizers, Bar, Take Out |
| San Jose Mexican | 5051 Main Street | 910-754-9181 | Mexican, Appetizers, Bar, Take Out |
| Smithfield's Chicken n' Bar-BBQ | 4670 East Coast Ln. | 910-754-5522 | Chicken, Barbecue, Sandwiches, Sides, Take Out |
| Sugar Confections Bakery | 4830 Main St. #3 | 910-754-3838 | Bakery, Cakes, Cupcakes, Baked goods, Cookies |
| Tee Time Cafe | 126 Holden Beach Rd. SW | 910-754-7008 | Breakfast, Lunch, Buffet, Daily Specials |
| The Daily Scoop on Main | 4924 Main St. | 910-755-3899 | Ice Cream Shop |
| The Filling Station | 209 Village Rd. | 910-754-7474 | Donut Shop |
| The Grillin' Crab | 4764 Main St. | 910-754-8700 | Seafood, Sandwiches, Specials |
| Wing & Fish Company | 4764 Main St. | 910-754-9858 | Appetizers, Burgers, Seafood, Wings, Salads. |
|  Zeng's Garden |  4734 Main St. | 910-754-5280 | Chinese, Buffet, Seafood |